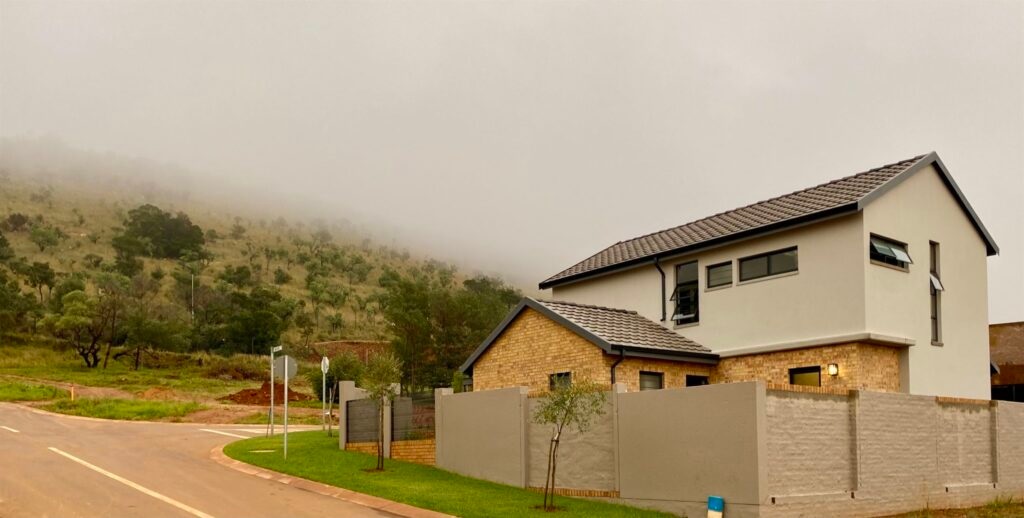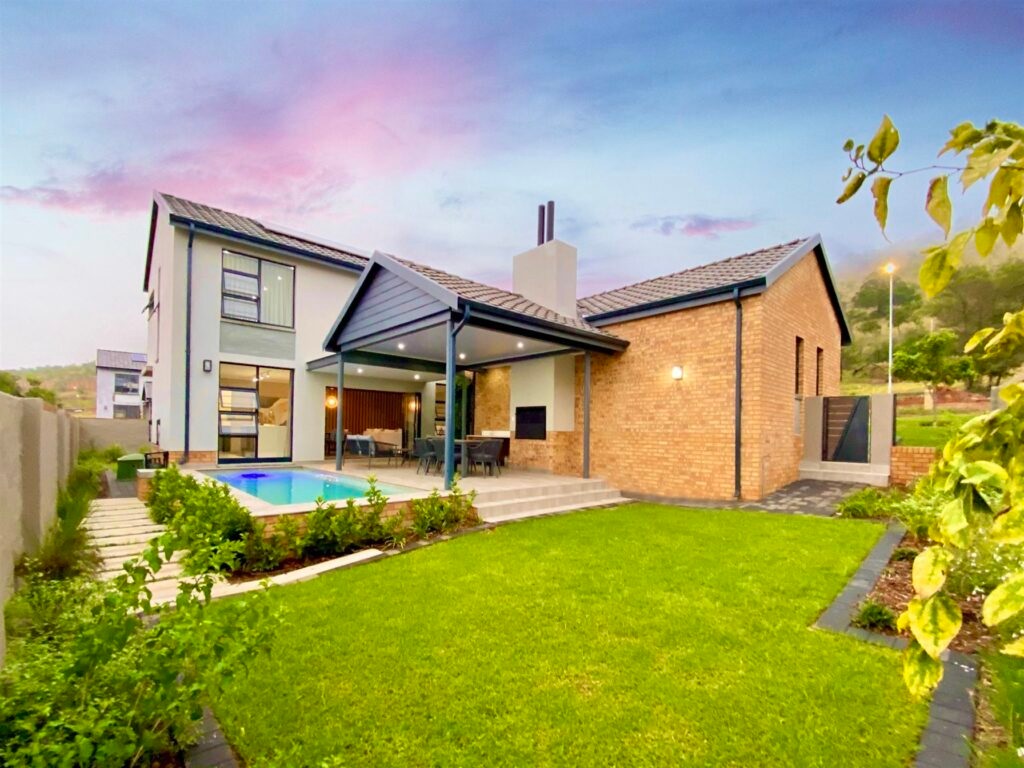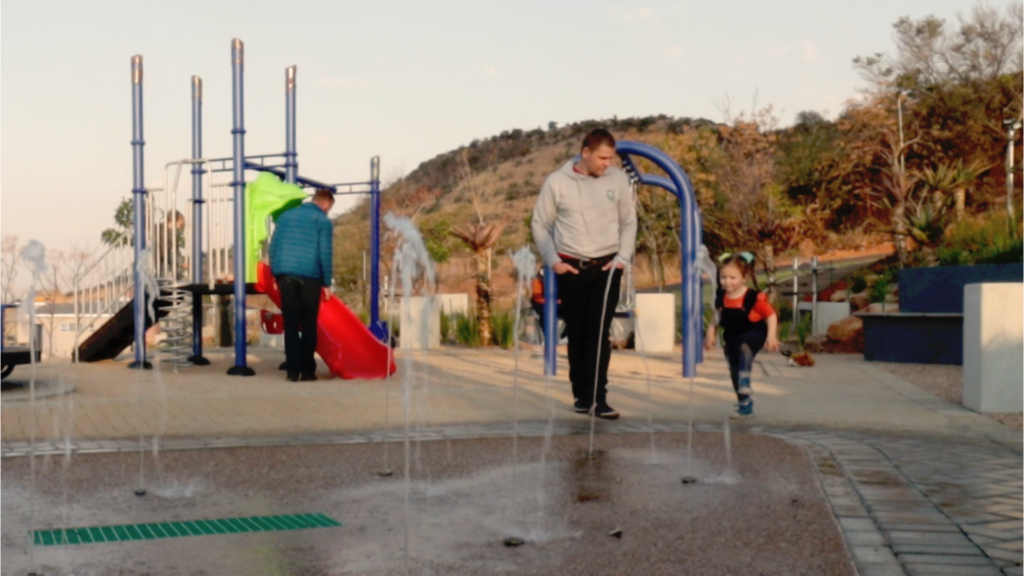 Benefit from nature with Cradle Ridge Estate's natural surroundings, making it the ideal location for your home and home office. The estate is close to where pre-human life flourished approximately 2.3 million years ago. Here you can live with nature on your doorstep in an eco-friendly estate.
The benefits of being in nature
According to Kirsten Weir (2020), time spent in nature can improve our physical and psychological health and enhance cognition. Other benefits include:
Stress reduction.
Restoration of attention.
Better overall mood.
Lower risk for psychiatric disorders.
Improvements in empathy and cooperation.
Cognition and memory are affected to the extent that children in schools with a park nearby showed enhanced cognitive ability (Berman & Schertz, 2019). Nature also improves the subjective experience of wellbeing in people who struggle with low social connectedness and loneliness (Cartwright et al., 2018). Cartwright and his colleagues studied participants in the United Kingdom who struggled with social isolation, which is usually a precursor for low feelings of wellbeing. However, the researchers found that participants with low social connectedness who had access to nearby nature reported high levels of wellbeing.
Several theories explaining the benefit of being in nature are being explored; suffice to say that there are immense and diverse benefits of spending time in nature (Capaldi, et al., 2015).
Benefit from nature at Cradle Ridge
The estate was developed with the needs of high-flyers like you in mind. Ensuring that nature becomes part of your residential experience was essential to the design and layout. As high-functioning, career-driven individuals themselves, the developers understand the necessity of distressing and rest. The unfortunate fact is that many people tend to work so hard that they never switch off. Cradle Ridge Estate integrates nature with your life seamlessly by bringing it to your doorstep.For this reason, the estate boasts huge ecologically designed gardens with space for walking, jogging and cycling as part of an aesthetically pleasing design. The houses are eco-friendly and have large private gardens to keep you connected to nature through gardening and other outdoor activities such as a family braai or playing with the children.While on the subject of children and their high energy levels – Cradle Ridge Estate has kiddies play area with BMX track, mini soccer field, jungle gyms, and a water fountain with adjoining braai areas. This means that mom and dad can have time to connect while the children are happily spending quality time in the fresh air. In the play area, children will spend time outdoors and get exercise in a natural environment. Sweet sleep awaits after a rough-and-tumble day of play!Leisurely strolls, journaling on a secluded bench and watching the birdlife will also add to your wellbeing. The clever integration of the natural environment into the design will lure you away from your computer from time to time to simply enjoy a cuppa in your garden or take a lunchtime stroll through the estate's gardens.In addition to the stylish and effective natural environment inside the estate, the surrounding area complements the experience with a myriad of nature-related opportunities outside the walls.
Nature in the Cradle of Humankind
The developers purposefully chose this geographical location for the estate because of its majestic vistas over the Cradle of Humankind and the variety of outdoor-oriented opportunities available in the vicinity. There is an abundance of outdoor activities available in the area. These include the Silverstar Casino, Cradlestone Mall, Ruimsig Golf Course and Country Club, the athletics stadium, various stables with horse riding, abseiling, hot-air ballooning, caving, 4×4 quad biking, rally trails, river rafting, hiking, and 4×4 driver training. The Hartbeespoort Dam is only a short drive and offers water-related activities – think skiing and boating.For those who aren't adrenaline junkies, you are in the proximity of the world-renowned Cradle of Humankind World Heritage Site and a variety of experiences from art and eating in lush gardens to visits to the various nature reserves such as the Bothongo Lion and Rhino Nature Reserve and The Cradle Nature Reserve. You can also have a picnic in a bubble in Muldersdrift or spend a restful day at the Hartbeespoort Dam.
How to buy into this rare opportunity
Becoming part of the growing number of homeowners at Cradle Ridge Estate is so easy. Visit the website and/or the estate, and speak to one of the friendly, highly trained consultants who will ensure adherence to strict COVID-19 regulations. The consultant will walk you through the entire purchase to ensure that your experience is as stress-free as the environment where your house will be.
It is crucial that you hurry, though; stands are selling out like hotcakes and most of the already built houses have been sold.