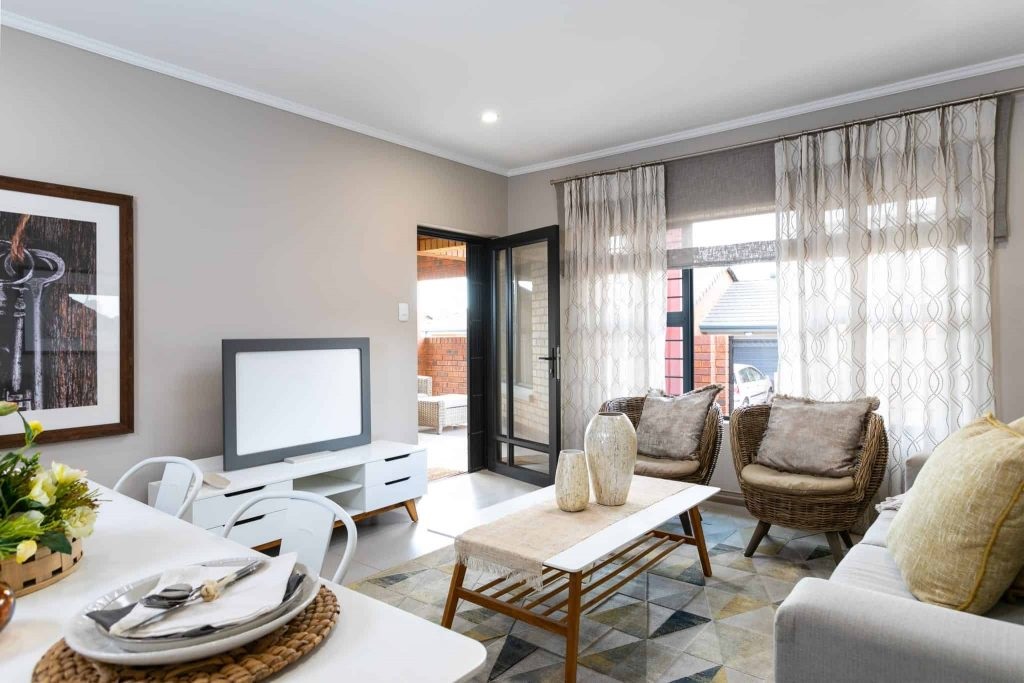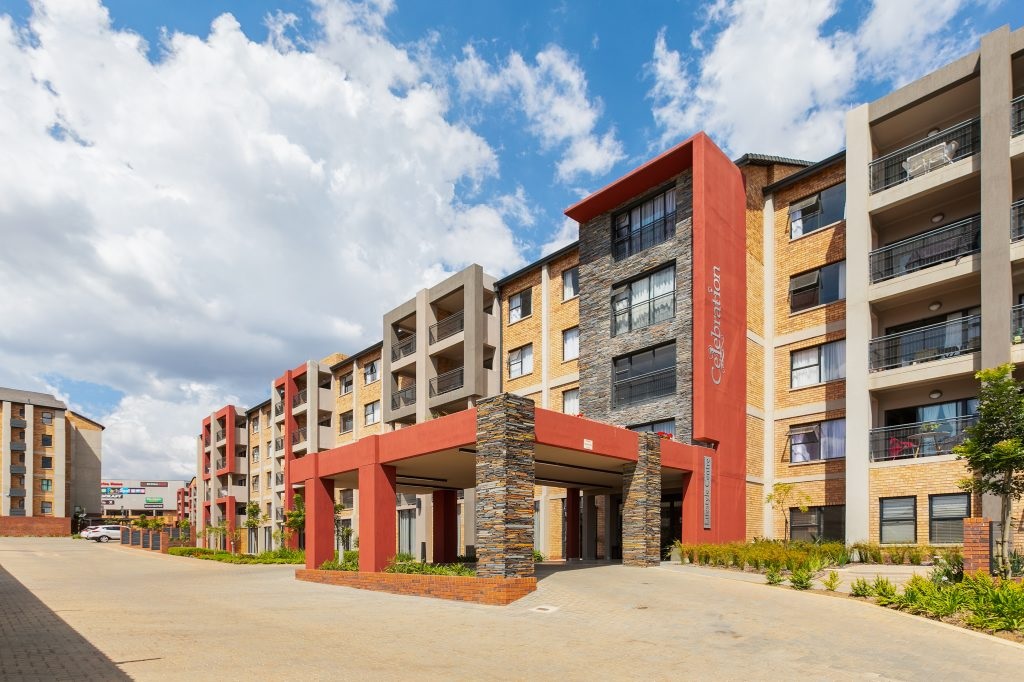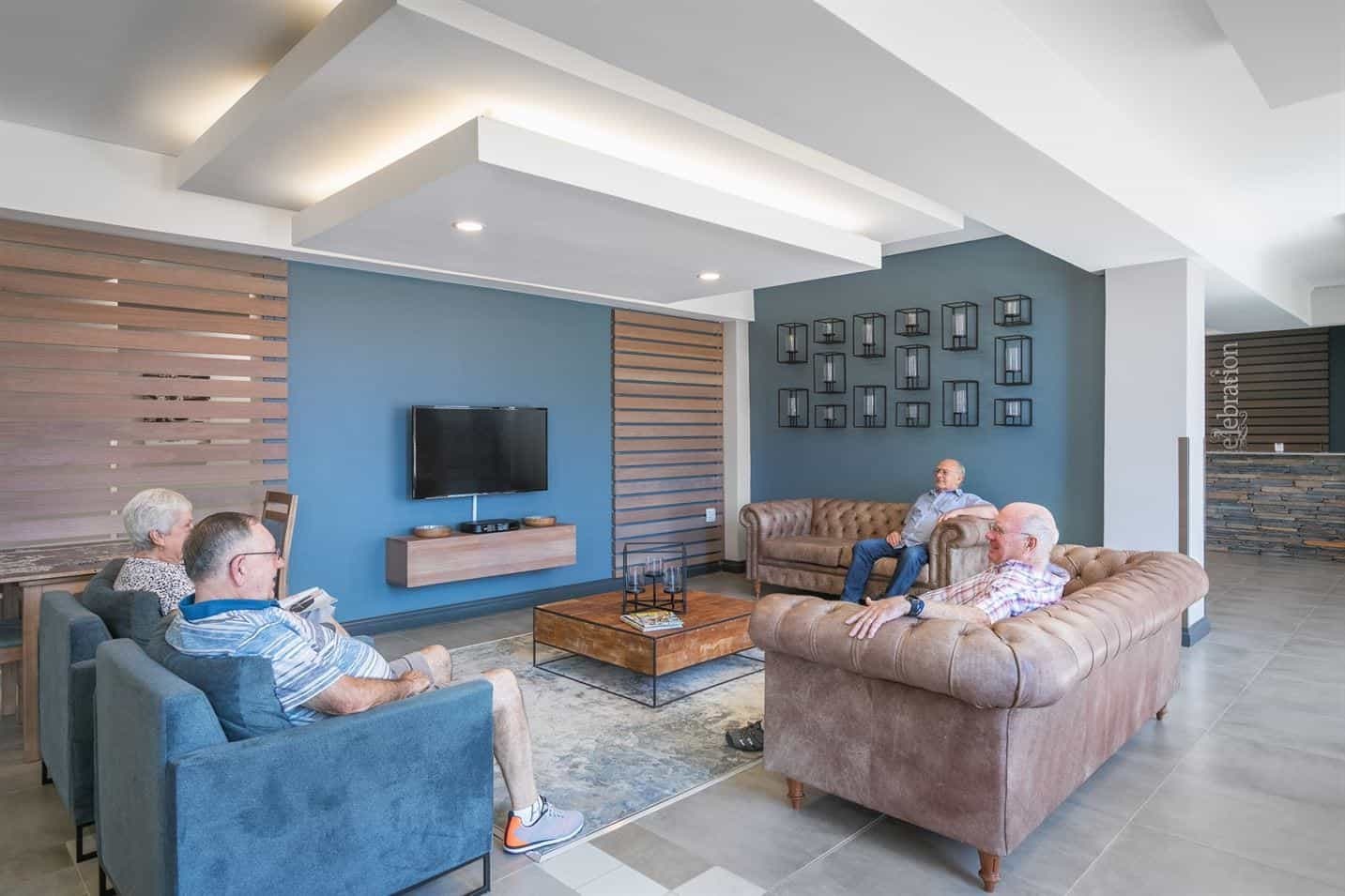 CelebrationRetirement Estate, located in the Fourways area opposite Northgate Mall, launched as one of the largest retirement developments on 4 September 2017. It is the twelfth retirement estate successfully developed by the Central Developments Property Group since 2010.
At a value of R1.7 billion and comprising 979 units as well as the largest lifestyle centre to date, it will be the Group's largest retirement development yet.
Retirement goes green
One of the most exciting aspects of Celebration is the fact that it is the first retirement development in Gauteng to be registered for the Green Building Council of South Africa's EDGE certification. To receive an EDGE certification the developer must use environmentally friendly and energy-saving construction methods, materials and technology to ensure at least 20% more energy is saved than prescribed by the usual South African National Standards (SANS) guidelines.
Solar water heating systems, roof insulation, ECO floor slabs, energy-saving light bulbs, aerated showerheads and taps and dual flush toilets will all contribute to significant savings on residents' utility bills. Independent studies at four similar retirement estates have shown that a solar water heating system can potentially save the residents of a simplex unit an average of R315.00 and the residents of an apartment R164.00 per month on their electricity consumption (based on R1.85/kWh and a 31 day month).
Gerrit Brandow, director overseeing the Celebration project, says that in accordance with research done by the Green Building Council of South Africa an EDGE certification will increase a unit's value by 11% to 12% and an increase of 5% to 6% in rental rates is also achievable. Since this is a full ownership development, and not just life rights ownership as many other retirement developments, this increase in the value of the property will benefit each owner directly.
Value-added retirement
Central Developments is always striving to set new standards and enhance their product offering, which is why Celebration Retirement Estate is also accredited by the Fibre to The Home (FTTH) Council of South Africa as a fibre friendly facility providing true fibre internet connectivity to each unit with Vodacom as technology and network partner. This will ensure fast, reliable and more affordable internet throughout the estate and a free communication network inside the estate.
Buyers will be spoiled for choice with a variety of beautifully designed, modern 2- and 3-bedroom cottages and houses as well as bachelor, 1- and 2 bedroom apartments with high-end, quality finishes available. The lifestyle centre – which will be fully operational from day one – will include a dining hall, a communal hall for social gatherings, a hair and beauty salon, a convenience store, a library, post boxes, doctors' consulting rooms, a games room and a heated, indoor swimming pool.
In addition to these extensive facilities and protected green area of 2.7ha the estate boasts state-of-the-art security features. This includes a 2,4m high perimeter wall topped with an electric perimeter fence, motion sensors, 24-hour patrolling security guards, a guard house with CCTV system and access control utilising traffic booms, spike barriers and license verification, which ensures that the highest level of security is provided.
For residents' further peace of mind all residents receive mobile panic buttons in case of an emergency which are linked to the frail-care unit and guard house.
Even if you are still blessed with good health, care options in case your health deteriorates, is something you have to consider when looking at retirement property. At Celebration Retirement Estate a variety of options will be available for those in need of care and support. Specialist staff can assist residents to tailor make care packages that will cater for their specific needs. It can range from home-based care, like meals being delivered to your house while you are recovering in bed, to 24-hour frail-care in the 30-bed frail-care facility on site.
The right location
Because Celebration Retirement Estate is so centrally located, it is surrounded by various shopping centres, entertainment venues, restaurants, sports clubs and hospitals – all within either walking distance or a mere 10 to 15-minute drive. For those with an appetite for shopping, the newly improved and upgraded Northgate Shopping Centre is across the road. For more active individuals major golf and sports clubs – including the Bryanston Country Club and Randburg Bowls Club – are around the corner. Even Montecasino with its exclusive Italian feel offering more entertainment and fine dining, is only a short drive away. Medical facilities in close proximity include the Life Wilgeheuwel Hospital, Olivedale Clinic and Life Fourways Hospital.
You might think that such an ideal location and all these superb facilities and services come at a price, but when compared to similar offerings in the market, Celebration Retirement Estate comes in at 10% to 15% less, which makes it the best retirement investment available in the market today. The show houses are open every day from 09:00 to 17:00 so don't miss out on this unbelievable opportunity to own the perfect retirement property. Visit www.retirenow.co.za or call 0861 73 84 73 for more information.