Backup Inverter System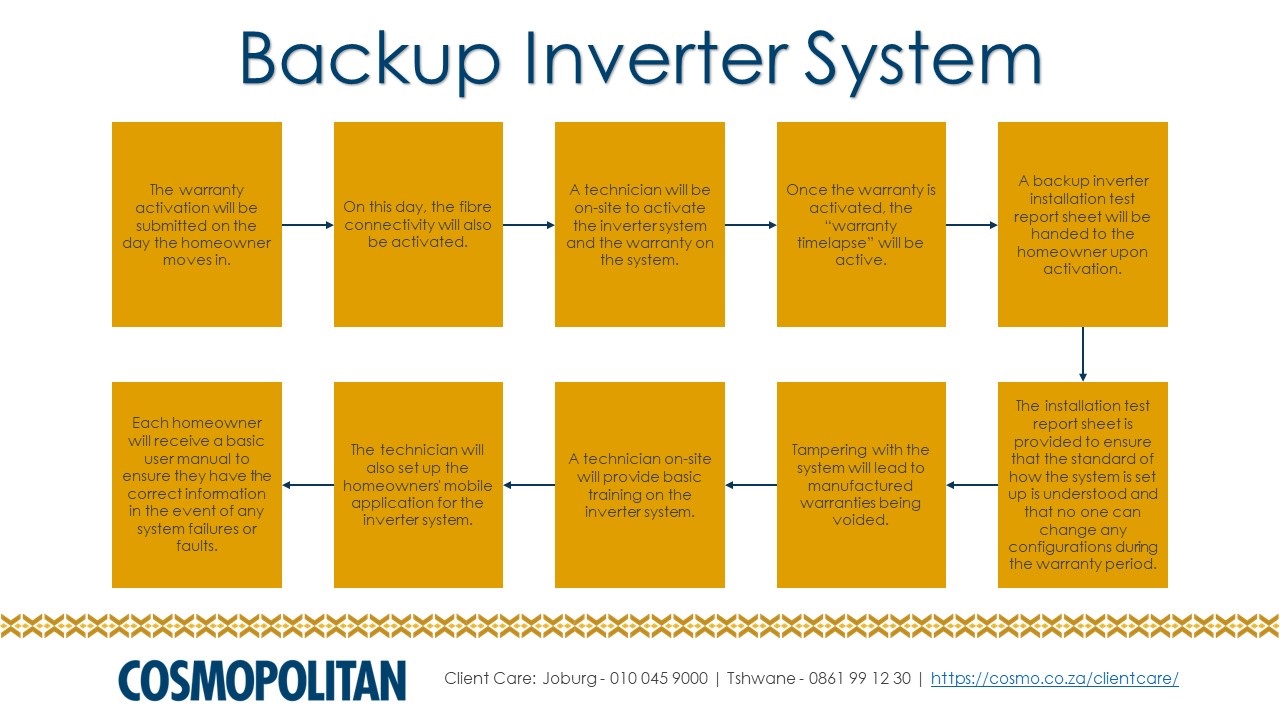 With the backup inverter system, you no longer need to worry about being left in the dark.
The warranty activation will be submitted on the day the homeowner moves in.
On this day, the fibre connectivity will also be activated.
A technician will be on-site to activate the inverter system and the warranty on the system.
Once the warranty is activated, the "warranty timelapse" will be active.
A backup inverter installation test report sheet will be handed to the homeowner upon activation.
The installation test report sheet is provided to ensure that the standard of how the system is set up is understood and that no one can change any configurations during the warranty period.
Tampering with the system will lead to manufactured warranties being voided.
A technician on-site will provide basic training on the inverter system.
The technician will also set up the homeowners' mobile application for the inverter system.
Each homeowner will receive a basic user manual to ensure they have the correct information in the event of any system failures or faults.