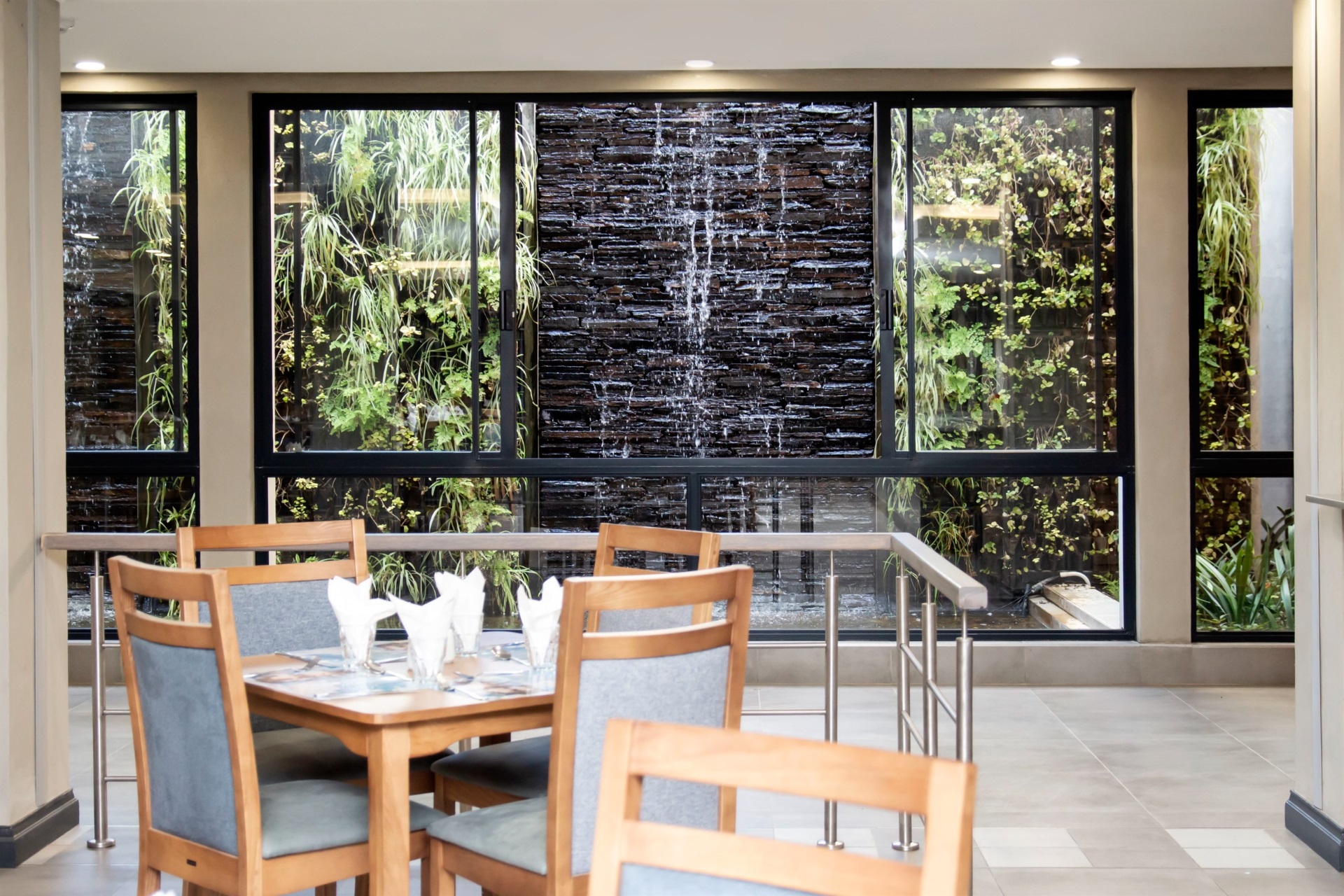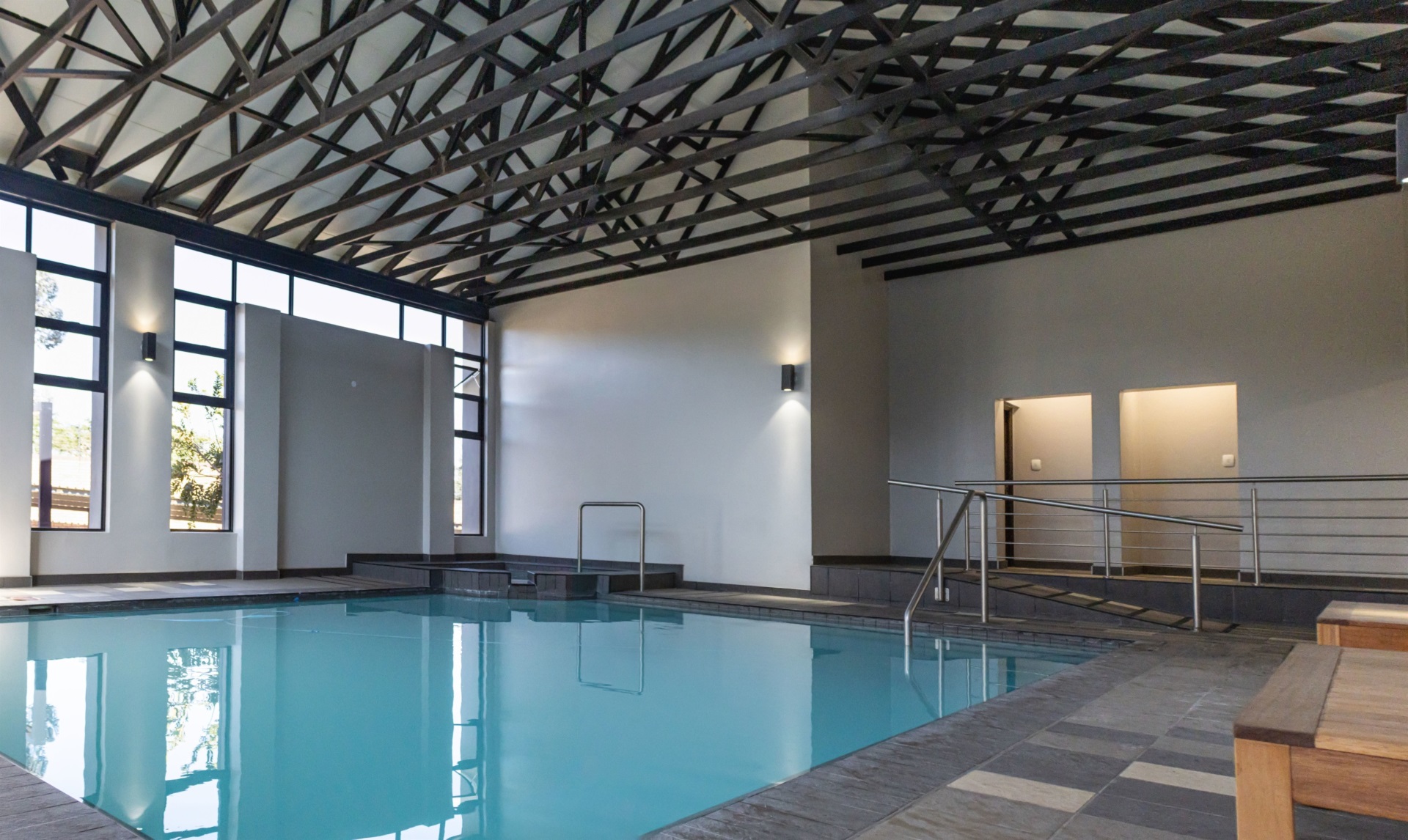 Retirement should be the phase of your life filled with relaxation, enjoyment and doing as your heart desires. This is precisely what Celebration Retirement Estate aims to offer residents when they join our community. Of course, there are also luxurious houses and apartments, and extensive facilities that cater to every possible need. But most importantly, at Celebration, you become part of a community of like-minded people who celebrate their silver years together.
Our secure location provides convenience and freedom of movement
Located in Johannesburg's northern suburbs, Celebration Retirement Estate is conveniently positioned between the N1 and N14 highways. Northgate Shopping Centre is within walking distance, and a 15-minute drive will take you to outstanding medical facilities and major golf or sports clubs. The safety and peace of mind of our residents are of the utmost importance. We thus offer 24-hour security, CCTV camera systems, and vigilant security personnel who oversee the entering and exiting of visitors at our estate gates, creating a secure setting ideal for staying active and socialising outside with neighbours. Residents feel completely at ease when strolling on our walkways or accompanying their grandchildren on a bike ride.
Enjoy scenic views from the comfort of your home
Investing in retirement property at a young age doesn't mean you have to retire. You also don't have to move in just yet. Perhaps you want to work for another five years or are still enjoying your current home. In the meantime, you can increase your retirement investment even further by renting out the property for additional income. The retired market makes for the ideal tenant as they don't plan on moving out soon and are also responsible rent payers. This takes away the rush of moving immediately and allows you to do so when the time is ready. If the house requires any building Both the houses and apartments that form part of our estate integrate beautifully with nature. Considering that many of our residents have green fingers, this truly is a blessing! Homeowners and residents living in ground floor apartments enjoy their own private gardens, which they can personalise to their taste. We do, however, encourage gardening with water-wise and indigenous plants, as the estate borders a protected green area. Residents who prefer to live in our apartments can bask in the afternoon sun thanks to their north-facing balconies. The apartments overlook the rolling hills, and on a clear day, some residents can even see the Magaliesberg mountain range!
The heart of the community
Thinking ahead really pays off when it comes to purchasing a retirement property. As a buyer, you could If one building reflects our estate's community-centric atmosphere, then it is the lifestyle centre. Our residents come here to socialise over cake and tea, relax in the library or enjoy a morning yoga session in the recreation hall. The lifestyle centre includes a variety of amenities; offering our residents many activities to choose from. Book an appointment at the hair and beauty salon, swim a few laps in the heated indoor swimming pool or treat your guests to a delicious meal in the dining room. Residents can even pop in at the kiosk if they run out of necessities, like milk or toothpaste. A frail-care facility and doctor's consultation room are also connected to the lifestyle centre so that all our amenities are in one place.
Where neighbours become friends
Choosing to retire at Celebration Retirement Estate marks the beginning of an exciting new chapter! So many of our residents have expressed how fulfilled their lives are by being part of our community. At Celebration, our residents soon become part of this caring community and form valuable new friendships with the like-minded people around them. There will always be someone to assist with your needs, and offer a helping hand; whether a neighbour, a friend or one of our caregivers. Being part of such an active community helps our residents to really enjoy life! Neighbours often join each other for a Saturday afternoon braai in the garden and go for walks together. Residents also have the freedom to take the initiative and make themselves at home in our community. A perfect example of this is our herb garden. A group of residents started the garden to encourage people to plant and pick herbs whenever they please. There are also several other green areas where residents can enjoy therapeutic gardening. With so many different things to do and time for socialising, you are bound to become part of our family.
Invest in your happiness by choosing us as your retirement partner.