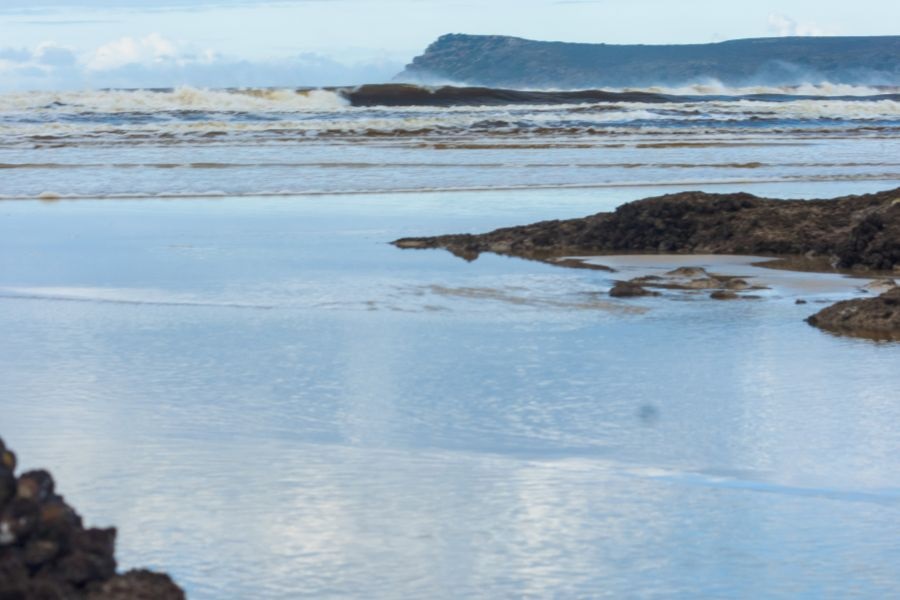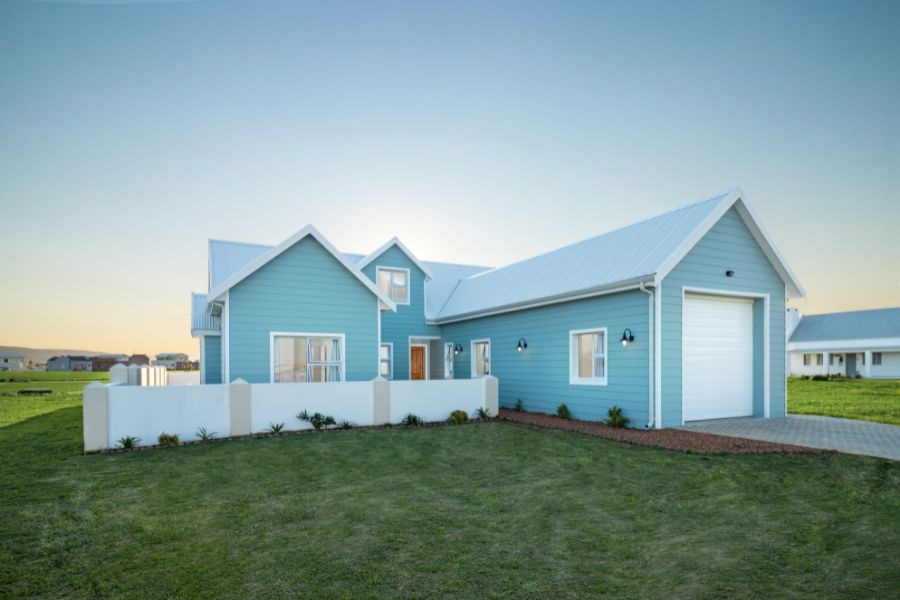 The Covid-19 pandemic has revolutionised the way South Africans live and work. In June 2021, approximately 50 percent of South Africans were working remotely on a full-time basis. Businesses have realised that working remotely can increase productivity and employee efficiency, so we will probably continue to see an increase in both hybrid and remote work options.
Working remotely does not only benefit South African businesses; employees are also getting the best of both worlds! Not only does remote work allow you to work from almost anywhere in the country, but you can also optimise your work environment. This means that you can choose any place where it is easy to stay focused, relaxed, and inspired. If this idea appeals to you, Breedezicht Estate is where you can make your ideal work-from-home lifestyle a reality.
Effortless travelling when you work remotely
Located in the small coastal town of Witsand, Breedezicht Estate is conveniently situated a mere 34 km off the N2 highway, only 150 km from Mossel Bay, 300 km from Cape Town, and just under 200 km from George. This makes travelling for work hassle-free, as both Cape Town International and George Airport are only a few hours' drive away. Residents can also easily run their errands and do grocery shopping in one of the larger towns nearby, like Heidelberg, Riversdale or Swellendam.
Find peace and quiet while surrounded by nature
Imagine a home office with a view overlooking the Breede River estuary, the Indian Ocean, the nearby mountains, or the vast rolling farmlands. Each of Breedezicht's 120 full-title, fully service stands promises a peaceful atmosphere with spectacular views that will motivate you to thoroughly immerse yourself in your work.
Homebuyers can pick from five exquisite, historically identifiable architectural styles: Cape Heritage, Fisherman's Cottage, Modern Beach, New England, and Vermont. House sizes range from 122 m2 to 450 m2, and plans can be customised to suit your personal taste and preferences. This enables you to create a tranquil and spacious home office that meets all your requirements.
Balance working remotely and enjoying endless outdoor activities
We all know that a healthy body equals a healthy and productive mind. A major benefit of living in a coastal town like Witsand, is that clearing your mind and destressing is never a problem. Our working residents enjoy endless outdoor activities, such as:
Going for a run or walk on the beach.
Fishing, canoeing, or rowing on the Breede River.
Birdwatching or hiking in the De Hoop Nature Reserve.
Taking sunset boat cruises up the river with friends and family.
Watching the southern right whales in the bay.
Enjoying a sundowner or meal in one of the five local restaurants. Most restaurants offer the option of ordering take-out, which is perfect after working all day.
Escape the city and make the most of working remotely in this picturesque setting
If Breedezicht Estate sounds like the place where you would like to work from remotely, then now is the time to make your move. Stands are selling at below market-related prices, and building packages are available at cost.
You are more than welcome to contact us at Central Developments for further information about Breedezicht Estate. The Central Developments Property Group is well-respected in South Africa's residential property development industry and has a diversified and proven track record achieved over the past 30 years.