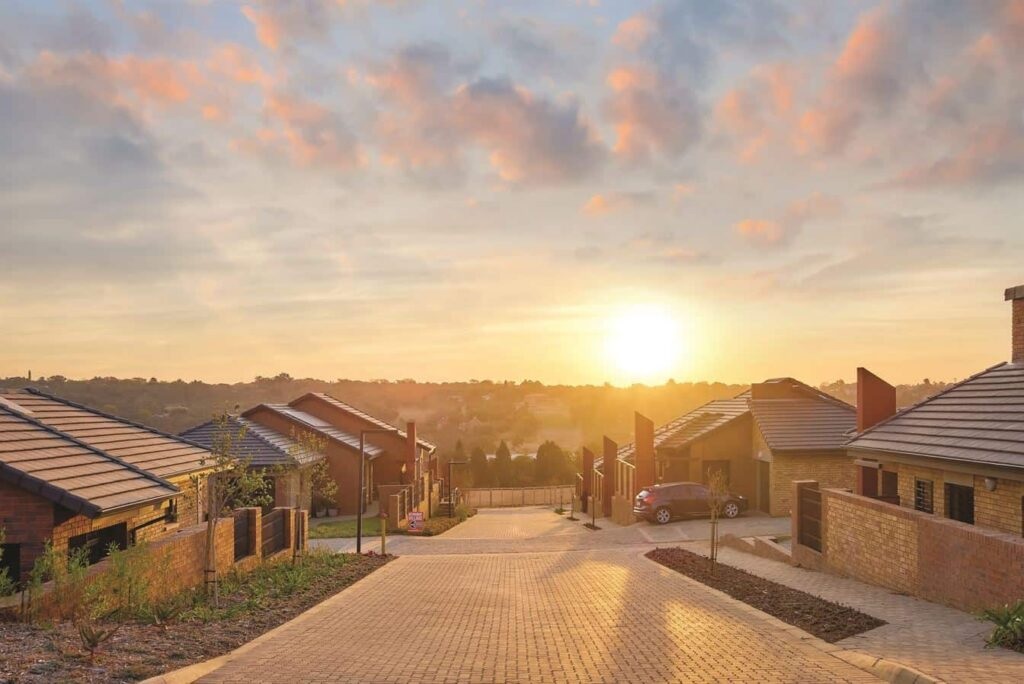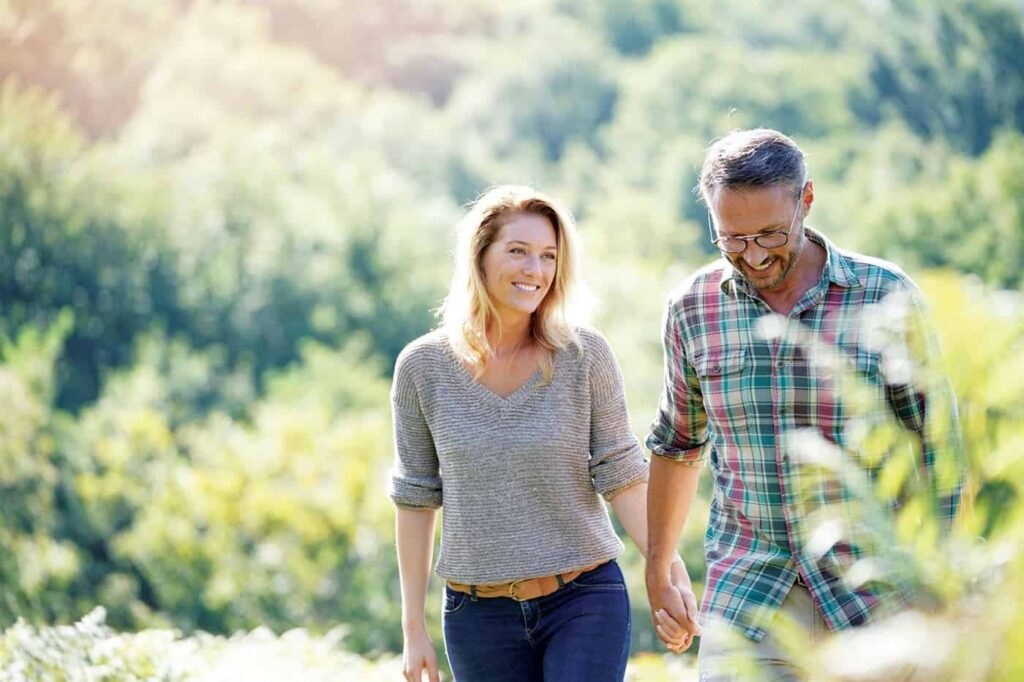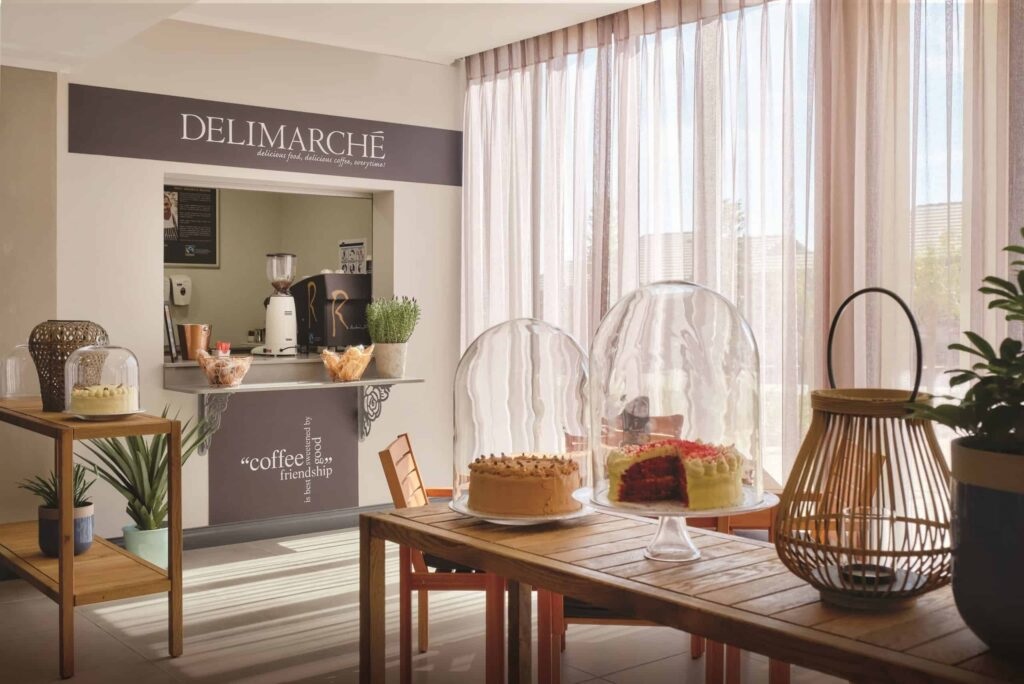 These days, retirement offers you many more options to choose from – you can move, scale down or stay where you are. It's good to do your homework and evaluate all of your options, so you choose what is best for you. Dr Ndileka Shuenyane, an investor who bought a house for her parents-in-law, believes they have made the right choice at Celebration Retirement Estate: 'They get to meet people their age, who are going through a similar life stage. They have similar things to talk about. They found a community here, which is nice.' Many of our residents echo this statement. Not only does our retirement estate offer excellent lifestyle facilities, but you will also become part of a community that cares.
A perfectly located retirement estate
Celebration Retirement Estate is situated in North Riding, north of Johannesburg, and is conveniently close to various shopping centres, hospitals, golf courses, entertainment and recreation venues, churches and airports. Being so conveniently located, our residents can continue having an active lifestyle. They also have access to all the amenities right there on their doorstep in the estate. 'Everyone is very friendly; people walk around because you can safely go for a walk at any time, and it's close to everything,' confirms resident, Roy Balfour de Stadler. 'I was surprised by how modern this retirement estate looks; it doesn't look like an old age home at all; this is a real lock-up-and-go, 50-plus, lifestyle estate.
A retirement estate with all the right features
Another valuable feature of this retirement estate is the 24-hour frail-care centre, including an emergency panic button response system. In addition, there are on-site doctor's consulting rooms and basic health care services. Peace-of-mind healthcare is essential at Celebration; residents know that our medical support team is at their full disposal should they need it.
Celebration gives you an opportunity to live an active lifestyle that starts at the impressive world-class lifestyle centre with a restaurant, coffee shop, library and hair and beauty salon. There is also a heated swimming pool for residents to enjoy. The games and entertainment area is where residents can get involved in different hobbies and socialise with their friends.
'The community is amazing,' says Sindi, who lives at Celebration with her mom. 'The people are helpful. I would highly recommend moving in before retirement so you can enjoy all the facilities.'
The estate's 2.7-hectare protected green area gives residents ample opportunity to enjoy nature by walking, jogging or just having a picnic with family and friends. There are also many viewpoints along the paved walkways where residents can spot different bird species and enjoy a beautiful sunset over the surrounding hills at the end of the day.
Safety and security are top priorities
'Living in a securely guarded estate makes you feel safe at all times,' says Sindi. The safety of all our residents is of the utmost importance to us, so Celebration has state-of-the-art security, including a guardhouse at the main entrance with strict biometric access control, a perimeter fence and patrolling security guards inside the estate. There are also panic buttons available to all residents in case of an emergency.
Bob Stevens, the manager at Celebration Retirement Estate, says, 'It is important that our residents are looked after physically as well as spiritually. Therefore, it is important to have church services and prayer meetings, and social events so that everyone can get out of the house a bit and spend some time socialising with others.' The community interaction at Celebration uplifts our residents' spirits; it helps them appreciate life and the beauty of growing old together.
Celebration retirement estate is the obvious choice
Whether you are buying, renting or just investing at Celebration, it will enrich your life in one way or another. With Village 2 under construction, there will soon be 976 houses and apartments on the estate. The excellent security, active lifestyle and frail-care centre is an impressive combination giving people over 50 peace of mind that they will enjoy a comfortable, safe and enjoyable retirement at Celebration Retirement Estate. This is evident from the testimonials from so many of our satisfied residents.
'Retirement is not necessarily a time to just sit back and do nothing; it is a phase in your life where you want to enjoy the fruits of many years of labour,' declares Bob Stevens. Celebration Retirement Estate is the right choice for anyone who agrees with him and is ready to enter this caring, yet carefree, community.
../Files/GetImage/?id=784c14cd-73c6-4702-8367-95b1b8976511&large=True